CollegeBaseballInsider.com Coaches Clinics -
2011 Photo Gallery


CollegeBaseballInsider.com has hosted three CBI Coaches Clinics this month in Richmond, Los Angeles and Atlanta. We have received great reaction from the college coaches who served as clinicians as well as the high school and travel coaches who attended the clinics. Here are a few photos from these clinics.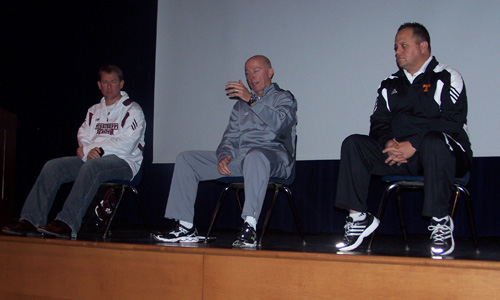 (left to right) Mississippi State head coach John Cohen, Georgia Tech head coach Danny Hall and Tennessee head coach Dave Serrano during the early panel discussion at the CBI Atlanta Coaches Clinic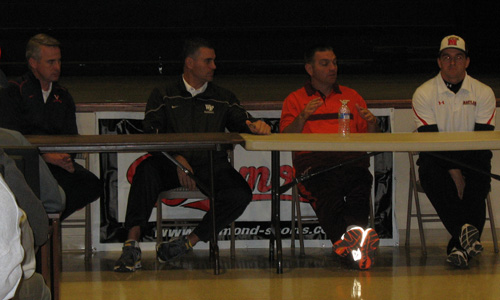 Virginia head coach Brian O'Connor, Wake Forest head coach Tom Walter, Virginia Tech head coach Pete Hughes and Maryland head coach Erik Bakich during the panel discussion at the Richmond Coaches Clinic.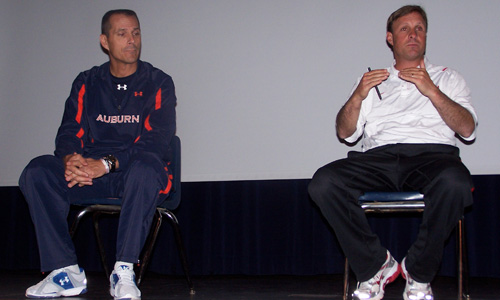 Auburn head coach John Pawlowski and Georgia head coach David Perno during the second panel discussion at the Atlanta Coaches Clinic.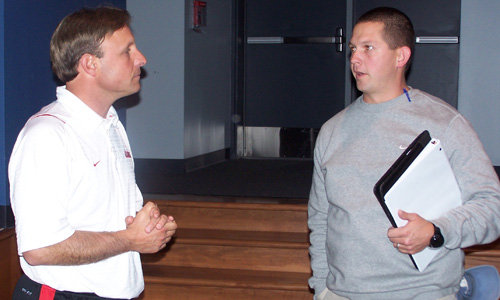 Georgia head coach David Perno talks with one of the coaches who attended the Atlanta Coaches Clinic.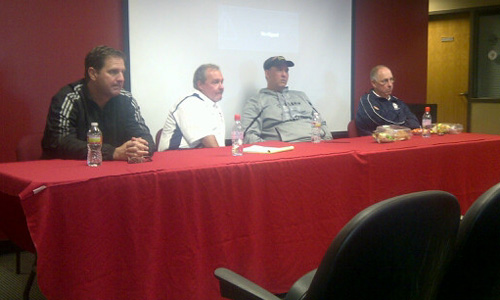 UCLA head coach John Savage, Cal State Fullerton head coach Rick Vanderhook, Long Beach State head coach Troy Buckley and UC Irvine head coach Mike Gillespie during the panel discussion of the Los Angeles Coaches Clinic.