March 30, 2008
CBI Live
UNC Wilmington stretches win streak to 19
By Phil Stanton
CollegeBaseballInsider.com Co-Founder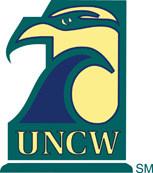 RICHMOND, Va. – When you have a long win streak, little things go your way. A pitcher makes a diving catch to start a double play to end an inning. A freshman with a batting average of .111 gets a pinch-hit to drive in the go-ahead run. A pickoff eliminates the potential game-winning run in the ninth.
Such is the success of the UNC Wilmington Seahawks.
UNCW stretched its school-record win streak to 19, the longest in Division I and in the history of the Colonial Athletic Association, as the Seahawks registered a 3-2 victory over Virginia Commonwealth University Saturday afternoon at The Diamond.
The Seahawks (11-0, 20-4) won a lopsided 17-4 game on Friday in the series opener, but Saturday's contest was close until the end.
The Rams (0-7, 5-18) tied the game at 2-2 in the bottom of the seventh as Justin Wright led off with a single, was sacrificed to second by Joe Van Meter and came home on a base hit by Eric Curtis, chasing UNCW starter Bradley Holt. Freshman lefty Cameron Roth came in and walked pinch-hitter Kwan Evans. Matt Leskiw hit a short popup between the plate and the mound on which Roth made a diving catch. He got up and fired to second, doubling up Curtis to end the inning.
With that momentum, the Seahawks (11-0, 20-4) rallied in the top of the eighth. Jes Snyder had a one-out single and was replaced by pinch-runner Matt Holt, who moved to second when Mike Rooney was hit by a pitch. UNCW head coach Mark Scalf sent left-handed hitting Alex Hill to the plate to pinch-hit against Rams' right-hander Jesse Reid. VCU skipper Paul Keyes went to the bullpen and summoned lefty Aaron Morgan. Scalf countered with freshman David Shambley as hit pinch-hitter. Shambley had one hit in nine at-bats and had yet to drive in a run. On a 1-1 pitch, he single to right to plate Holt with eventual game-winner.
"David's been swinging the bat well in BP," Scalf said, "and he was our DH the first two games of the year because he was swinging the bat well early Then he got into a little bit of a slump and wasn't swinging it. He's been swinging it well and we feel comfortable with him in the box. He was excited and prepared to go. We tried not to give him a whole lot of time to think about it, bringing him out of the bullpen straight down here to hit. But it's important that some of our young guys are able to step up and put good swings on it for us."
Senior third baseman Nate Hall was responsible for the first two UNCW runs. He had a sacrifice fly in the first and an RBI double with two outs in the fifth.
"I got a fastball I could handle," Hall said of his double. "Coach Scalf told me to stay through it because I was popping them up. I got on top of that one a little bit more and got a hit."
VCU fought back and looked to end the streak in the bottom of the ninth. Pinch-hitter Nate Furry started the inning with a base hit and was replaced by pinch-runner Ryan Caldwell. Roth recorded a strikeout before picking off Caldwell for the second out. Two more singles signaled the end of the day for Roth, bringing on freshman right-hander Stephen Harrold. Leskiw walked to load the bases before Richard Gonzalez flew out to center to give Harrold his third save.
Hall batted .265 a year ago in 51 games with 17 RBI after transferring to UNCW from Pensacola Junior College. This season, Hall is hitting over .350 and has knocked in 30 in 24 games.
"Last year, I was putting a lot of pressure on myself," Hall said. "After transferring in, I felt like I had to do a lot. We've got such a great [lineup] one, two, all the way to nine There's no pressure. If I don't get it done, I know that my teammates will get it done."
So after a 1-4 start, what has been the key to a 19-game win streak?
"Fun," Hall said. "We have fun. Everybody's playing loose. We want to get to the ballpark every day and come out here and compete and win. That's the main thing, fun. We have fun out here."
And with winning comes confidence.
"I think the biggest thing is that the players have begun to believe in one another," Scalf said. "They've begun to trust their abilities and that's probably gotten us by on four or five occasions during this streak. We've had opportunities to give a ballgame away or lose a game and guys have continued to believe in their abilities and have been able to make pitches or make plays or get a big two-out hit to drive a run in to win a ballgame."
The Seahawks and Rams will play the series finale on Sunday afternoon at 1 p.m.
<![if !supportLineBreakNewLine]>
<![endif]>