Jan. 31, 2008
Bruins earn top ranking by Baseball America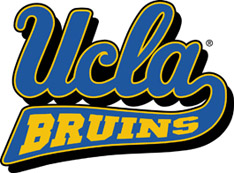 The UCLA Bruins are the favorites in the Baseball America preseason poll, one of four teams from the Pac-10 in the Top 10.
Arizona checks in at No. 2. Two-time defending national champion Oregon State is seventh and Arizona State is ninth.
Vanderbilt comes in at No. 3, followed by Ole Miss and North Carolina. The Tar Heels have been national runner-ups each of the past two seasons.
2008 Preseason Poll 2007 Final 2007
Team Record Ranking
1. UCLA 33-28 22
2. Arizona 42-17 NR
3. Vanderbilt 54-13 6
4. Mississippi 40-25 17
5. North Carolina 57-16 2
6. Missouri 42-18 24
7. Oregon State 49-18 1
8. Michigan 42-19 19
9. Arizona State 49-15 5
10. Miami (Fla.) 37-24 NR
11. San Diego 43-18 18
12. South Carolina 46-20 10
13. Long Beach State 39-20 NR
14. Rice 56-14 3
15. Baylor 35-27 NR
16. Texas 46-17 11
17. Virginia 45-16 16
18. Fresno State 38-29 NR
19. Louisiana-Lafayette 45-17 NR
20. Wichita State 53-22 13
21. Texas A&M 48-20 12
22. Tulane 34-26 NR
23. Clemson 41-23 15
24. East Carolina 40-23 NR
25. Old Dominion 35-24 NR